New World Review: Is it Worth Playing in 2022?
New World is the first MMORPG video game released by Amazon Game Orange County on 28 September 2021. Although the game was previously set to release in 2020 May, it was delayed and released next year. If we say it's the most awaited title for players of MMORPG will be wrong as many players went back as the released date was changed two times. Furthermore, the game's setting takes you back to the mid-17th century, where players are granted the to colonize their fictional land. Although the released game kept the free-to-play in mind, the developers employ a strand business mode of a paid game. Nowadays, developers are making money by selling skins; they have introduced a microtransaction system.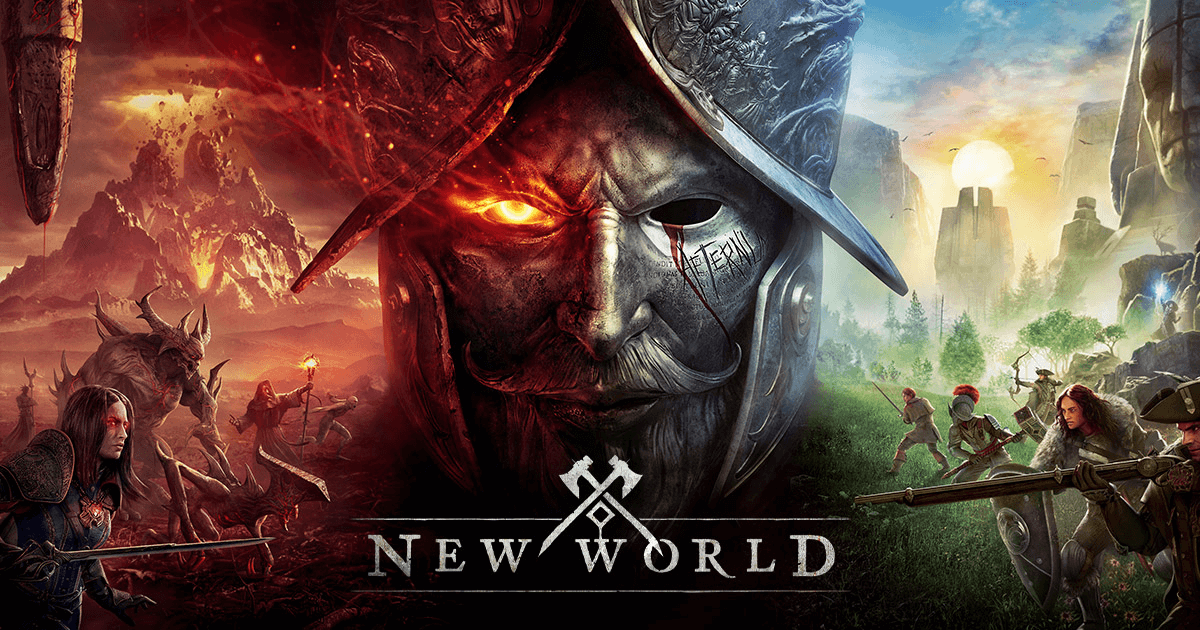 Moreover, players worldwide need in-game new world coins to make their progress faster; therefore, you have two possible options to get your hands-on game currency, such as complete quests to earn or purchase New World Coins from game marketplaces. In this New World Review guide, we will discuss almost everything we know so far and have experienced yet. Let's get started.
New World Game Review
As you know, the New World game was released a few months ago, and I've spent dozens of ours figuring out how it works and what's new have been employed for MMORPG players. I enjoyed the time I spent in Aeternum, but I often got bored, and many hours were filled with frustration, which made my thinking a bit down. Therefore, I writing a piece of New World MMO Review for you to experience.
In simple words, New World is a fantastic game, for now, releasing quality features and gameplay to offer potential hours of fun. Many large stages are available that will take you through the scenes to enjoy the typical MMO gameplay pains. You would love to know that it is the biggest game released by Amazon Game Studios to date.
Explore Aeternum
Amazon Game Studios has set their gam during the Age of Exploration; in short, the game intends to take you on the enchanted island known as Aeternum. While players have found the location best to make their settlements, they have discovered several critical issues from the Old World, including the following:
There's another thing that no one will die completely on the Eternal Isle. You have only four possible zones to start your effort; however, further can be unlocked by making progress through the game. When navigating the land, you will discover Dense forests that may offer you a way to bogs fully covered with fog. The regions, including Ebonscale Reach and Reekwater, are completely different as the first evokes the cultural differences. At the same time, the second reminds you that humans surely will discover a way to survive longer in any situation.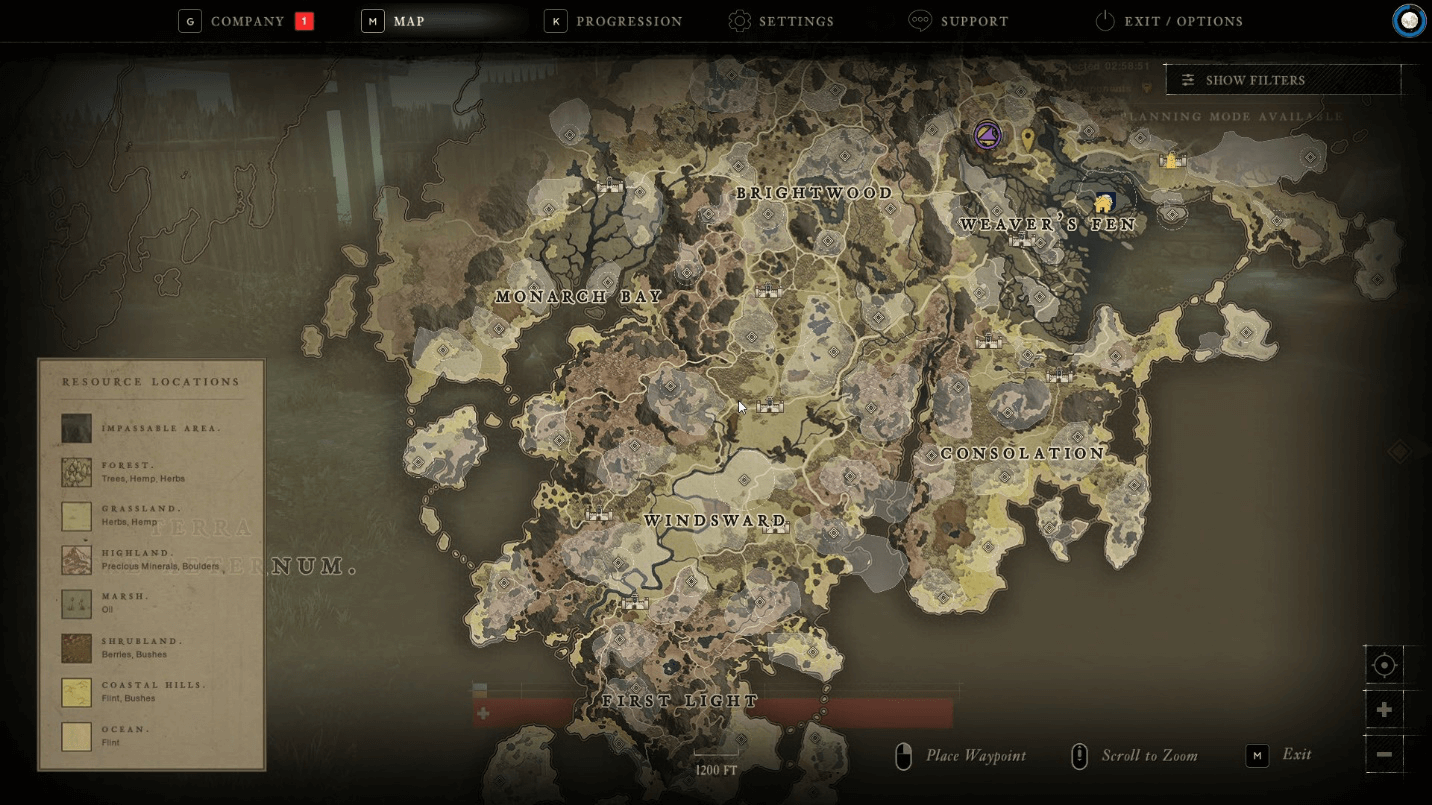 The realistic graphics are introduced beautifully in that it makes you feel like the New World environment is alive, even when no other players are surrounding you for miles. Surely, one thing I would love to share in New World Game Review is that I loved exploring the beautiful world of the game, but the experience gets worst when the game puts me on the backway during the repetitive and dull quest design.
Some of the Best Features
I enjoyed many moments during my gameplay, and the best thing I found was Tradeskills. Upon logging into my account to level up takes me in the early years of MMORPG when I loved playing RuneScape. In short, the game leaves you, along with your friends, for a few hours for Runecrafting and Mining.
Furthermore, the main question that usually comes in everyone's mind is that it lets anyone set goals for themselves during logging. Unfortunately, it isn't as we are thinking as leveling continuously never felt attainable; however, progressing a tradeskill is attainable. You are dependent on other players in other MMORPG titles since you can't do anything alone. In contrast, the game gives you the freedom to decide your control over your game.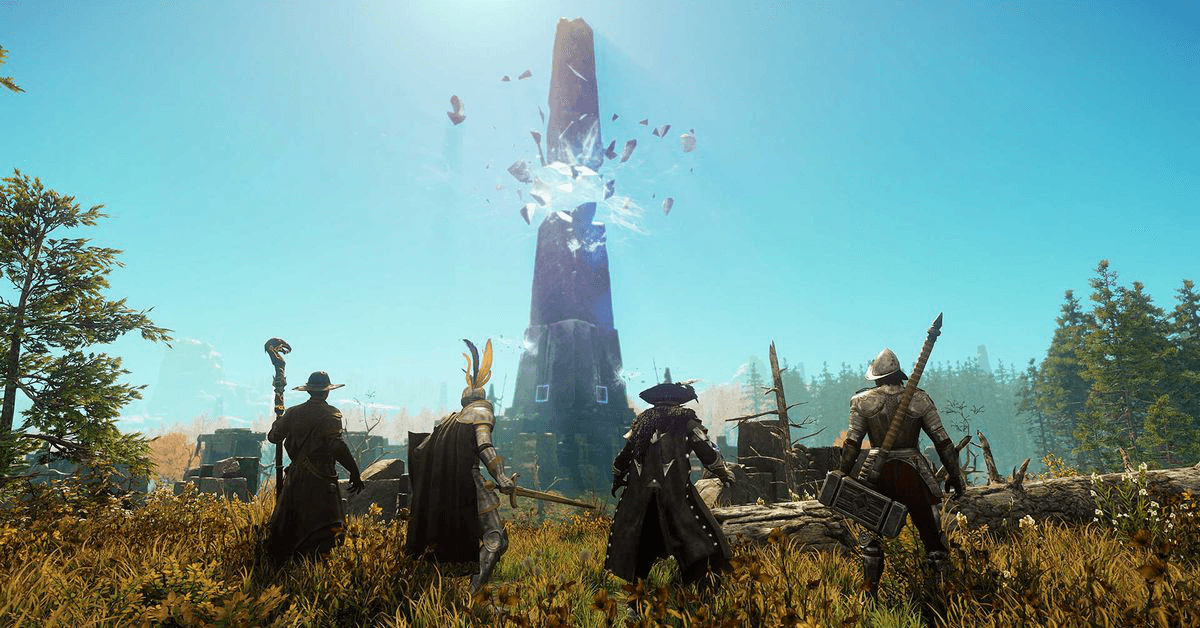 Three Playable Factions
The introduction of three playable factions is appreciated, and their names are Covenant, Syndicate, and Marauders. To jump into the game, you have to form a team of five players by selecting one of three factions, using node resources, and crafting items. The game gets full control over the settlement, Fight, Exploration of the World, Monsters, and more.
No Auto-locked Targeting Attacks
The game lacks the auto-locked targeting attacks; therefore, you have required a steady hand at aiming. With the passage of each level, enemies are programmed to increase the collaboration and strong sequences of attack following behavior skill sets. The player can use health, stamina, and mana during the game with timed dodges, attacks, and more.
The introduced economy of the game revolves around gold coins, and players are allowed to dispose of unwanted items using a trader—three different types of trade skills available, such as Crafting, Refining, and Gathering. The introduction of three travel methods is great; however, the player can didge or climb environmental objects or use the fire staff to cross massive spaces.
PvP Combat with and Without Questing
The game introduces PvP combat with two possible options: Quest and Without Quest. Before leaving the safe zone, you have a choice whether to set the flag, which gets activated as you leave the settlement.
Conclusion
New World is a good game to experience as it introduced a few features that other MMORPGs lack. Although some aspects are dull, many players have found many great things to share during navigation. It's a perfect game to increase your gaming library, and definitely, it is worth playing in 2022. Learn about the game's basic features if you are new to the game and start fighting against enemies and building your settlements to have fun while interacting with other players.