FFXIV Eureka Guide in 2021
Without any doubt, FFXIV has become of the most favorite games of almost everyone. If you're new to FFXIV, then surely you don't have any idea about Eureka. If so, then let me clear that's is a forbidden land that has become sensational among players, serving as one of the most popular destinations on FFXIV's map. With the release of Endwalker, the universe of Final Fantasy XIV has started to expand and players from all over the world are thrown to the land of Eorza to discover the hidden treasure of the game.
You should be surprised to know that one of the most forbidden treasures is Eureka, a land full of thrill and challenges. Leveling up in FFXIV isn't a child game, it requires a lot of Gil if you don't have any in-game currency, then you can
buy FFXIV Gil
and other items from game marketplaces at reasonable prices. A secret land awaits you to reveal what has been hidden from the world. FFXIV is a beautiful blend of the MMORG genre, offering you thrilling gameplay with high-quality graphics and superb sound effects.
What is FFXIV Eureka?
If you don't know about the forbidden land, then here is an FFXIV Eureka Guide for you to learn and reveal secrets. It is a series of localized instances situated in Final Fantasy XIV where only a small area is populated with a specific number of players who are there to make sure the server's stability. Up to 144 players can go to the said area at once and your item level upon reaching there would be synced to level 300. You should keep in mind that the game doesn't feature any way that you can discover with your friends to locate the fearsome enemies of the area.
How to Unlock Eureka in FFXIV?
In this FFXIV Eureka Leveling Guide, we will reveal to you how to unlock the said area. Firstly, you should accomplish a series of prerequisites to access the vistas of the ancient isle. Don't ever dare to go there if your account is below level 7; furthermore, you are supposed to accomplish the main Stormblood story quests at any cost. If you are a bit confused, then here's a guide for you.
FFXIV Eureka Leveling Guide: How to Level up Fast
The release of Patch 4.25 has unravaled a Forbidden Land of Eureka Anemos, a brand new area full of enemies as well as a new grind of players equipped with better weapons and armors. It introduces a unique leveling system found in Palace of the Dead in FFXIV. However, every player starts at level 1 as they enter first time.
In case you are searching for how to level or Progress of Eureka, then we have compiled a few tips for you for you to level up faster in Eureka.
Solo Playing Guide
When you playing in Eureka map alone, then you should keep your focus on killing enemies only as they help you level up rank up and offer you the most experience. Furthermore, you should avoid fighting those enemies who already have been tagged or claimed by other players or guides. Leveling your up is possible by merely fighting enemies, but killing them back to back will create a multiplier chain that may increase your experence.
Group Playing Guide
If you are playing as a group, then keep in mind that it could be a bit easier than solo. In case you are playing with a party of four playres, then defeat those enemies who are equal to your level or higher than yours. The experience you gain will divide between all party members equallly; however, you can create a chain to level your up faster. The process go much faster than FFXIV Solo.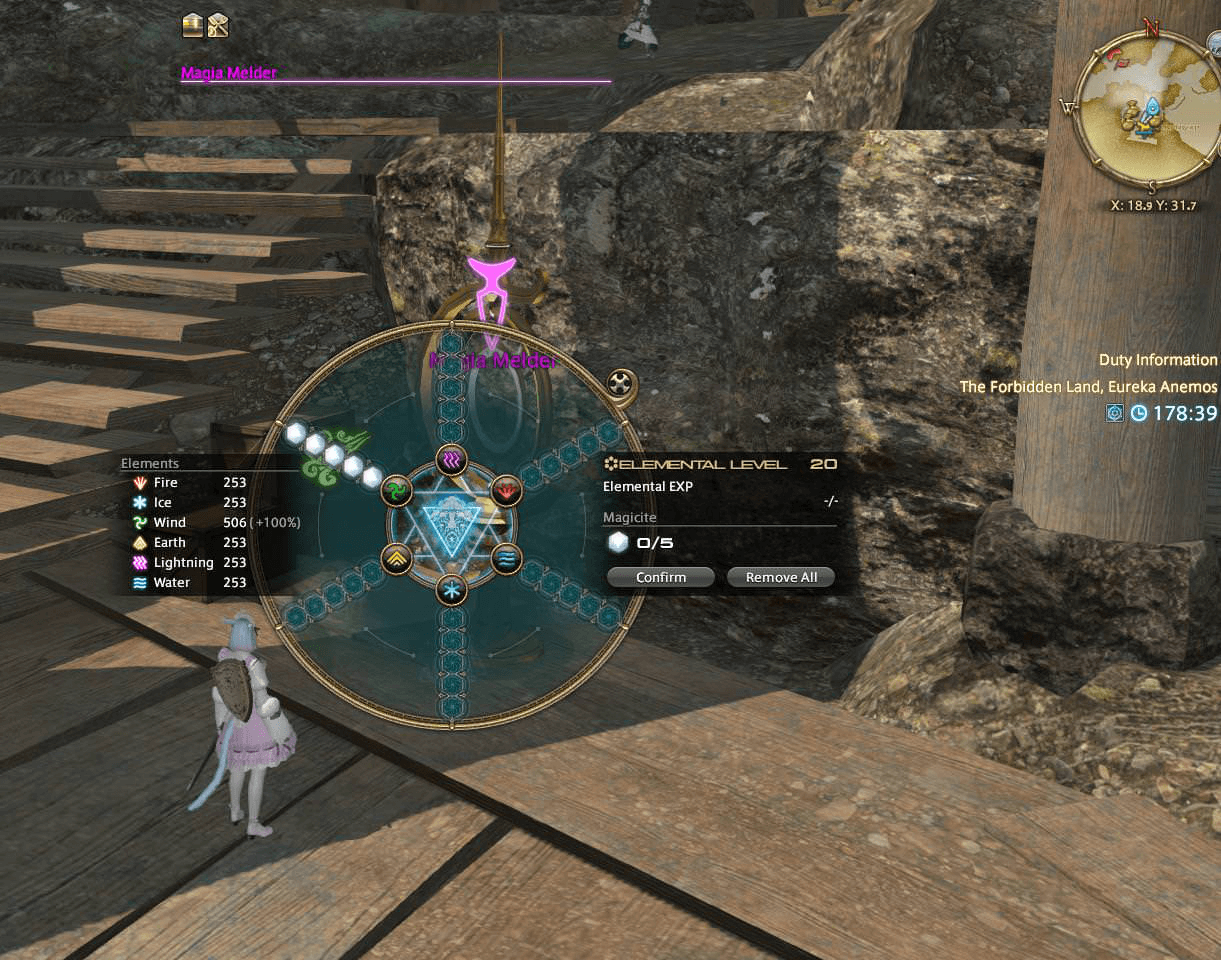 Firstly, you have to interact with Galiena after reaching the Chakra Falls situated in Rhalgr to obtain a quest, known as "and We Shall Call it Eureka."
After completing the first step, go and talk to Krile at Kugane.

Eventually, you are set to talk to Craftsman after heading down to Pier 1. Next to that, you become able to travel forth to Eureka where you interact with Expedition Ferryman Rodney.
If you go there as a team of 8-player, then you must be in Kugana before leaving.
Make use of the Magia Board
Before jumping into the game, you should do a bit search that what kind of FFXIV Eureka Weapons you will get there and what their will be their strength. FFXIV Eureka Anemos Map is neither easy to find nor easy to complete. Therefore, you need to ensure twice that you know how to use the Magia Board before journeying through the elemental paradise. It's better to know that monsters are elemental based and players need to level up their character using the Elemental Leveling system that is also the specialty of Eureka.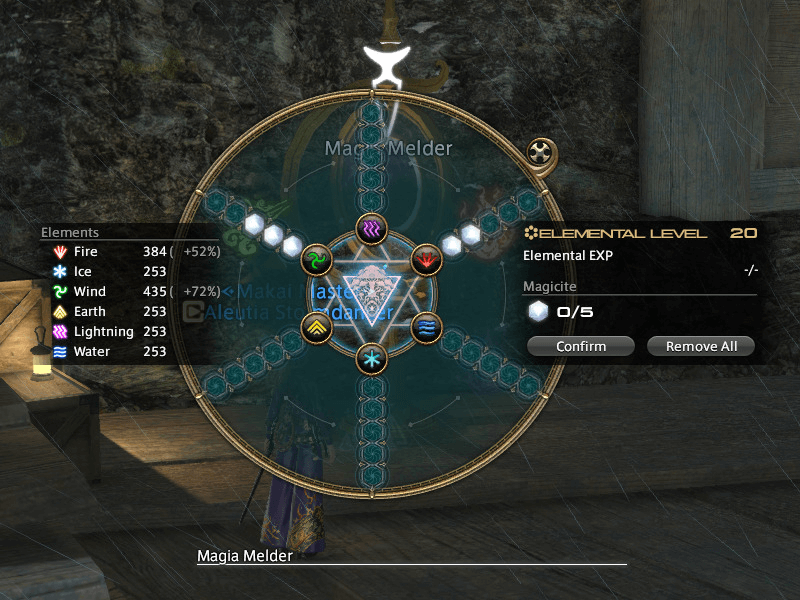 There are six elements available and the player requires to control them, as well as upgrade using different points. The names of the elements are the following:
1.Water
2.Ice
3.Earth
4.Wind
5.Lightning
6.Fire
You are only allowed to redistribute these elements only five times within a limited time. Furthermore, you can use Magia Meddler to recharge the elements. The distribution of elements may bring you in huge trouble because it will also wake up long-sleeping monsters who are deadly and enough to slay your character. Here you can take advantage of nature, as well as use elemental points to improve your defensive power.
How to increase Your Defense?
Going against the monster and attuning yourself with the same element may help you improve your defense power. For example, your defense will be improved if you are running a water build into a water foe.
Important Elemental Buff
Here firstly you should learn about elemental buffs and what kind of buffs they can offer. As you might know that each elemental is designed to offer its wielder a few buffs; therefore, you should ensure you take a look at buffs that suit your playstyle to improve your chances of victory.
Introduction of FFXIV Eureka Dungeon – Baldesion Arsenal
There is a 56-man public dungeon that the game reveals once you complete almost everything Eureka map has for you. The public dungeon, known as Balesion Arsenal. It has some requirements that you must complete before participating:
Your level should be at least 60
Accomplish the Hydatos Main Quests
Must complete the FATE "I don't want to believe" Quest at any cost.
You should keep in mind that the dungeon is only accessible using Hydatos; meanwhile, the completion of the dungeon may leave you a powerful Demi-Ozma mount. Surely, your all of doubts have been cleared. If there's any question, please leave us in the comment section.
Conclusion of FFXIV Eureka Guide
Getting access to the Eureka map isn't a cup of cake. Firstly, you must achieve the milestone of reaching the specific level and then start collecting items and interacting with NPCs to unlock the paradise where danger is lurking in corners. Must learn about six elements that may be your weapon when you may not have anything to use against deadly enemies.
Here we suggest you go against enemies of the same element you have, as it may weak down the enemies; meanwhile, improve your powers many times. Furthermore, the expansion of maps won't stop here, as many more expansion packs are on the way to their release. So get ready to discover more forbidden lands and their secrets.