FFXIV Crafting Leveling Guide Level 1-80
FFXIV takes you to a fantasy-themed world where you are allowed to explore the environment from a third-person viewpoint while fighting against enemies and participating in other fun-filled jobs. In FFXIV, you aren't only supposed to fight against enemies, as crafting required tools is also a part of your job. Furthermore, lots of playable characters are there and each one holds special powers to destroy evil forces. The beautiful mix of MMO and RPG game elements offers you thrilling gameplay in the fourteen installments of the Final Fantasy video game.
Using customization features, players from all over the world can modify their avatars to look unique among others. After creating your avatar, get ready to explore the realm of Eorzea where you confront deadly challenges and tough missions to complete. There are five playable races available and each race has two tribes to choose from. Apart from that, we bring you an FFXIV Crafting Guide Level Guide 1-80 that helps you improve your crafting skills and build amazing tools that help you achieve victory. Before starting the guide, you should keep in mind that you have an option to
buy FFXIV Gil
from trustworthy sites like PVPBank that help you push your rank to a higher level.
FFXIV Crafting Leveling Guide
In this guide, we will help you learn how to speedily level up your craft classes in FFXIV. If you are new to the game, then there are lots of valuable things available for you to learn and boost your skills. At the start, your first job is to bypass the grind connected with the level crafting system by merely using the Market Board available to purchase different objects, including gears and materials you need to craft Grade 4 Ishgard Restoration recipes.
Here's a thing that you should know is that you have a choice to either level up your all classes parallel or one by one, completely depends on you. Therefore, the written FFXIV Crafting Leveling Guide 1-70 is helpful so you select the method without facing off any downsides. Furthermore, you should keep the requirements in mind when comes out to improve your rank.
Requirements
1. You should have a main class level 80
2. Obtain 3 to 5 Million FFXIV Gil
3. Collect Engineering Manuals
Purchase Tools and Gears
You can't set yourself on the road to 80 levels; therefore, you should start purchasing required tools gears after reaching crafting level 21. Purchasing items and gears will leave you lots of EXP points and rewards that help you level up faster. You can grab almost all rewards from Market Board at reasonable prices.
Level 1 to 21
The first and the most important thing you must do is to unlock your crafting classes living in the respective guilds. Once you are done, start purchasing items and other materials at a cheap price from the Guild Supplier and then attempt to obtain experience rewards using Quick Synthesis. You should keep in mind that you can't use Quick Synthesis until you reach level 10 in any crafter class.
After that, struggle to complete the following levels such as 1 to 10 Crafter class Quest to have some EXP rewards and gears that you can use to acquire improved Main Hand and Off-hand tools. Furthermore, the completion of quests may also leave you Shards that you need for crafting.
Don't forget to repair your tools and gear when using Quick Synthesis.
Armorer
Goldsmith
Leatherworker
Culinarian
Alchemist
Weaver
Carpenter
Once you repair your tools, you are ready to learn how to jump from 21 to 41.
Level 21 to 51
In the FFXIV Crafting Guide, you will learn how to deal with crafting level-up systems, as well as repair tools; meanwhile, collecting required stuff, gear, and tools. Here your ultimate goal is to unlock the Firmament and Ishgard Restoration. In short, once you reach level 21 following any class you have select, complete the said quests to unlock the Firmament.
For a while, the game takes you to the Firmament for the completion of the quest. Once done, interact with the Augebert and speak to Non-player Characters by merely interacting with the Sidequest icon available on their heads.
Before leaving the scene, make sure two times that you have to carry out your gear-set for the crafting level 21.
Head - Initiate's Headgear
Body - Cotton Doublet Vest of Crafting
Hands - Initiate's Gloves
Waist - Goatskin Tool Belt
Legs - Cotton Breeches of Crafting
Feet - Initiate's Thighboots
The tools you need are the following:
Class Main Hand Off Hand
CRP Initiate's Saw Iron Claw Hammer
BSM Initiate's Crosspein Hammer Iron File
ARM Initiate's Doming Hammer Iron Pliers
GSM Initiate's Chaser Hammer Mudstone Grinding Wheel
LTW Initiate's Head Knife Iron Awl
WVR Brass Needle Initiate's Spinning Wheel
ALC Initiate's Alembic Iron Mortar
CUL Initiate's Skillet Iron Culinary Knife
As prior 20 levels, the crating recipes are the same.
Level 41 to 70
Before jumping to Level 41, you must make sure you are loaded with a level 41 gear set. You can buy items from Syneyhil, a supplier found in Limsa Lominsa Lower Decks. It includes almost 20 crafts +35 crafts that you need for levels 41 to 70.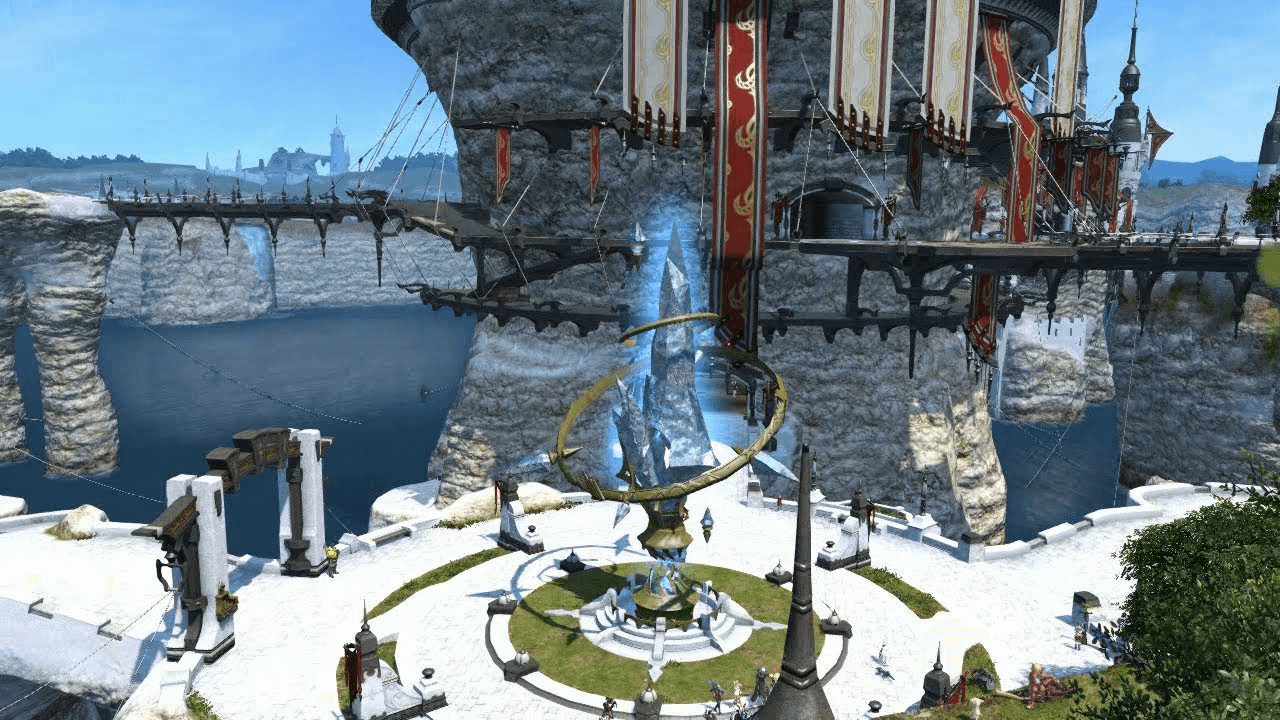 Level 71 to 80
After reaching level 71, you should buy the Main or Off-hand tools from the following supplier, Vernarth available in the Crystarium. Don't forget to equip your character with a gear set of level 71 before jumping to the environment. In the final step, the game requires you to collect almost 45 crafts that you need to collect materials and you should have millions of in-game currency. If you don't, you can buy FFXIV Gil from an in-game shop or game marketplaces.
Conclusion
Leveling up your crafting isn't a big deal, you just keep the rules and methods in mind that are mentioned in FFXIV Crafting Guide. Keep crafting, upgrading, and unlocking tools as they help you reach the FFXIV Crafting level 80 with no worries. Furthermore, the more you play the game, the more you will learn.